A heritage of innovation
We started out in 1998 as a reverse logistics company. Over the last twenty years we've become the best in the business by applying analytics, AI and machine learning to consistently improve the way enterprises manage their parts and serve their customers. Now we're shifting focus to the rest of the service supply chain.
Why we're different
Using our proprietary platform, deep domain expertise and powerful data-enriching model, we help businesses delight their customers with top-notch experiences, reduce costs across the board and hit sustainability targets.
Our technology
OnProcess Agora™ is the groundbreaking technology that powers all our services. Offering a fully-integrated stack of critical insight-deriving, problem-untangling tools, Agora provides full control and visibility across your entire service supply chain. Combined with our expertise, Agora helps us help you with all your tricky service supply chain needs.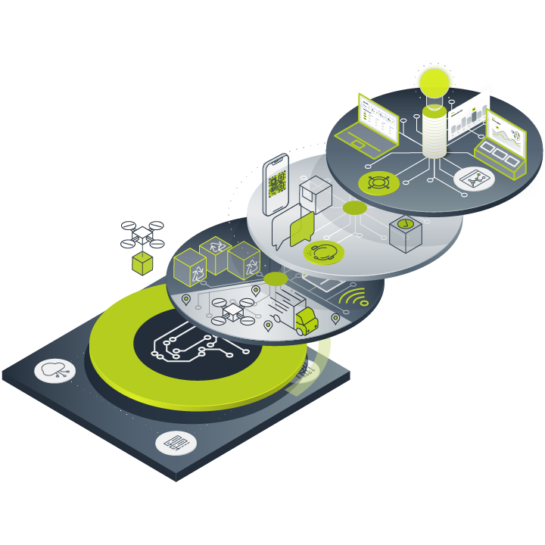 Our experience
We've been doing this for over twenty years, helping some of the world's largest enterprises refine their processes and solve their most complex service supply chain challenges.
This experience has taught us that it's possible to have the best of both worlds—lower costs and a better customer experience. This belief keeps us focused and serves as a north star when we're developing our technology and services.
Our Mission
We're on a quest to power the world's service supply chains and make them more circular.
We do this by bringing everything together–shattering data silos, integrating key technologies and connecting people.
Our vision
We're living through an economic shift. Consumers and businesses are increasingly looking to buy services rather than products. No one will "own" a server or a MRI machine; they'll lease them on flexible contracts and pay a regular subscription fee for support, maintenance and upgrades. For the owners of these products, this will mean less waste, better service and happier customers.
This is the sharing economy, and it's the way of the future. But we're taking it a step further, by bringing waste-awareness and sustainable thinking to businesses. This is what's called the Circular Economy—and we plan to lead it.
Our Values
We're committed to upholding these five core values.
Respect
We treat everyone with respect–clients, colleagues, and competitors. In practice, this means listening to each other and valuing different viewpoints.
Results-driven
We start with your business goals and work backwards. That way everything we do is meaningful and focused.
Integrity
We're accountable for our actions and always choose the honest, open, and ethical path. We honour our commitments, and help our clients honour theirs.
Sustainability
We believe in a sustainable future, where parts are reused and waste is minimised (with no compromise on customer service).
Innovation
We're not afraid of change. We move with the times, creating new ideas that enable us to provide industry-leading solutions
 through people, process and technology.